The Following Colors IN STOCK and Ready to Ship !!!
Charcoal
Black 
 Choose your CUSTOM Velcro Name Tags Here >> https://overlandgearguy.com/products/id-tags-custom-gear-tags
This Organizer will fit Promaster Vans, Sprinter Vans, Transit Vans, Revel, StoryTeller...
**The last image shows the seat organizer in obsidian. Unfortunately the obsidian color is no longer available.**
We've married our Sprinter I and Sprinter II seat organizers so now you've got the popular box pockets of the Sprinter II with the upper zippered computer pocket from the Sprinter I. 
With lots of slip, cargo, utility, and zipper pockets, there's plenty of space for every day essentials. With quick release buckles, installation is easy. With slip pockets inside and behind 3 box pockets, 3 upper small pocket, a giant cargo pocket, and an oversized zipper pocket, there's sure to have enough space for nearly everything including 2 laptops. 
Sprinter 3 seat organizer features:
Upper zippered computer compartment that holds two laptops.
Oversized lower cargo pocket with inside and outside zipper pockets
22 slip pockets
6 box pockets
Dual pen pocket
Sprinter 3 seat organizer Measures 19" wide x 29" long (excluding the upper buckle) and fits Mercedes Sprinter, Ram Promaster, Ford Transit, and Nissan NV vans. 
ACCESSORIES NOT INCLUDED! Made to order in the USA, backed by our lifetime workmanship warranty.
FAQ
Will My Seat Still Swivel ?
---
Seat Organizer Installation Video - Overland Gear Guy
Customer Reviews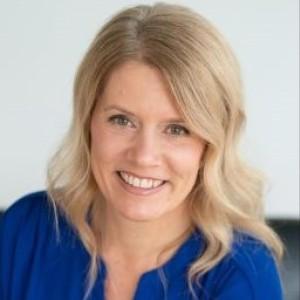 DI
07/27/2023
Denise I.

United States
I'M CRAZY ABOUT THIS!
Initially I thought this seat organizer was just a bunch of smaller compartments to store smaller things in.....but at the latest overland expo a friend showed me her upgrades and this organizer was one of them. I went head over heels for this organizer once I saw it in person. It doesn't just have the storage compartments you see in the pictures, it has a zipper at the very top with a huge storage place for a good sized laptop and cords, etc. There are also full length zipper pockets behind the ones in front with a lot of space and zipper pockets inside of zipper pockets! I highly suggest making a video for this product page so people can see all the extra large storage areas (and hidden ones) that you don't see on the pictures. Really love this organizer and the quality is awesome just like all Overland Gear Guy products!
10/23/2022
Kris

United States
Material and Zippers
I have a lot of experience with US manufacturing in textiles. I was disappointed with the material and the zippers. Very cheap given the price and the made in the US part. I'd expect 500d US made Cordura (even 420) and some beefier zippers (zippers are generic), even if it is sitting on the back of a seat. The site does not say anything about US sourced material so I'll assume it's from China. I'll prob take this to a local sewer I use for custom stuff and spend $500 to get a better version.
10/23/2022
David D.

United States
Great product!
Well made, easy to use - would definitely buy again.
10/19/2022
michael m.

United States
Seat organizer
Perfect addition
08/24/2022
Trent A.

United States
Better than expected!
And we had HIGH expectations having seen the product in person and at their facility in Utah. Now that we have them installed, we're finding little details and storage spots that we didn't notice before as well as how overbuilt the stitching and trim is. These should last longer than the van.... Great product and well worth the price. No comparison to the generic seat organizers we had before. We bought these so our kiddos would have space for all their stuff vs. a bag on the floor. They've filled up 1/3 of the spots so far and we're finding spots for family items like sunscreen, radios, headlamps, etc. Really happy we pulled the trigger and ordered these. For our Transit, the bottom of the item snugs up in line with the bottom of the seat and swivels with the seat just fine. Perfect fit.