This bag is multiple purpose; from storing trash to holding fire wood and storing tools. Our Spare Tire Trash Bag is made of durable material that is fade resistant and heavy duty buckles. The quick release buckles make for easy installation and adjustments.
Spare Tire Trash Bag features:
Heavy duty material
Adjustable straps
2 box pockets, each with rear slip pockets
There are 2 bag versions available.
Version 1 bag features outer PALS / MOLLE webbing to expand storage capacity, has an adjustable upper velcro hook and loop closure, and 2 lower pockets.
Version 2 bag has the same lower pockets of Version 1 but we swapped the PALS/ MOLLE webbing and velcro adjustable closure for a zipper top flap with a rain flap.
Measures approximately 18" wide x 25" tall x 6" deep. 
Proudly made to order in the USA and backed by our lifetime workmanship warranty.
This Video 2021 Installation Instructions supersedes the old video
Customer Reviews
09/14/2021
ernest l.

United States
Good quality!
You get what you paid for. Good quality. Solid feel. Overall I'm really happy with it.
08/26/2021
Dave W.

United States
What's your bag?
Mine is the Overland Gear Guy bag! Nice large capacity and several straps for a secure fit. Constructed out of nice durable materials to last for a long time. Great Bag!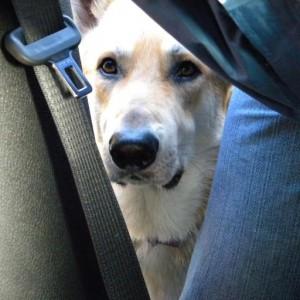 MM
01/07/2021
MLissa M.

United States
Just unboxed and am impressed!
Just received this and am so impressed with the quality and durability of it. We will put to the test at the end of the month. No concerns whatsoever that we made the right choice. Highly recommend.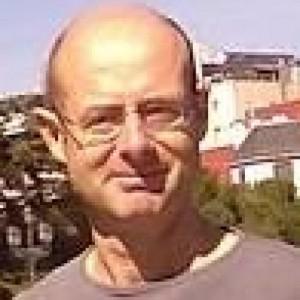 SD
11/09/2020
Stephen D.

United States
Extremely well made
This bag is extremely well made and is a very good size. Given the quality, it's good value.
11/04/2020
Patricia S.

United States
Never Arrived
Still waiting on this delivery after they said it shipped in September. (Now Nov 4th) Had to follow up twice before I got a response but still no resolution or update about the shipment. Hopefully the gear is better than the customer service.
11/09/2020
Overland Gear Guy
Not exactly True, it was shipped and the Post office lost the package, and we sent a 2nd one at no charge Tracking Number: 9405510202079506542813 Your package is on its way to a USPS facility. Sign up to get updates, and we'll send you a delivery date and time when available. USPS Premium Tracking™ Available Status Pre-Shipment September 14, 2020 at 6:47 am Shipping Label Created, USPS Awaiting Item NORTH SALT LAKE, UT 84054