Mule Bags are great and maximize space that would otherwise be wasted.
Our Van Overhead Storage Locker Divider Bags creates "homes" for different categories of gear or clothing. Features a 3 sided top zipper makes for easy access to bag contents, front webbing handle, and velcro loop for custom velcro ID tag for quick content identification. Pouch can squish flat when not in use. Compatible with Adventure Wagon's Mule Overhead Storage lockers and most hard sided overhead storage cabinets.
Choose from 2 sizes: Tall measures 14" deep x 10" tall x 5" wide, short measures 14" deep by 8" tall x 5" wide.
Available as a single bag or as a set of 3. Available in a variety of colors. Proudly made in the USA and backed by our lifetime workmanship warranty. To shop our entire line of storage bags, head over here -> Storage Bags
NOTE: This is for the Overhead Storage Locker Divider Bag only! Mule Overhead Storage Locker not included!
Want a custom sized pouch? We can do that! Since our products are made in house, we can make a pouch or bag any size and configuration you need. Contact us for details.
Customer Reviews
06/24/2023
Dieter H.

United States
Overhead Storage Divider Bags A+!
Once again, Overland Gear Guy has exceeded my expectations! As with all of the other bags, seat organizers and spare tire backpack, OGG has delivered yet another outstanding product! Starting with a carefully thought out design process, quality materials and top notch workmanship, I am once again pleased with this outstanding product. Sure, there are other companies out there offering similar products, but no one beats OGG's quality, value and service.
02/03/2023
Michael C.

United States
Great product
Love this item. Highly recommend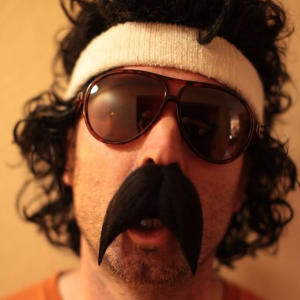 H
12/29/2022
Hodakaguy

United States
Mule Bag Organizers.
These Organizers are a must have if your running the Mule Bags! We traveled without them on a few trips and keeping items organized in the Mule bags was very difficult to impossible, items constantly slide around and get mixed up causing you to dig and search each time you need something. I found these Organizers from OverlandGearGuy and ordered 6 of them ahead of an upcoming trip, Rob's communication was great and he was able to get my order to me before we left on our next trip. I quickly set to organizing all 6 organizers. I have one for First Aid, One for Cleaning Supplies, One for my Coffee Kit (Jetboil, MyJoe Press and Coffee supplies), One for cooking (Backpack stove, pan, lid, utensils etc), One for my BBQ setup (Biolite Stove, Grill Attachment, Utensils), And a Misc bag for all those small loose items. Each bag is labeled (You choose your label when you order) and you can pick the color as well making them quick and easy to identify when your needing supplies. These organizers take the already great Mule Bags to the next level. If you are running Mule bags I would consider these a Must Have!, they are that handy! Hodakaguy
11/27/2022
Patricia L.

United States
Perfect overhead organizers! Fits the MULE
I bought these bags to fit in my Adventure Wagon Mule overhead storage. They fit perfectly and I loved the ability to custom tag them. Well done!!
04/14/2021
Jerry C.

United States
storage and divider bin bags
What can I say, quality product always rules, thanks again Rob JERRY CINOTTI